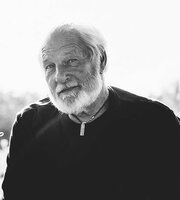 James William Francis "Jim" Adams
ADAMS, James William Francis – French Cove, Richmond Co.
The Voyage
I am a sailor, you're my first mate
We signed on together, we coupled our fate
Hauled up our anchor, determined not to fail
For the heart's treasure, together we set sail
With no maps to guide us we steered our own course
Rode out the storms when the winds were gale force
Sat out the doldrums in patience and hope
Working together we learned how to cope
Together we're in the relationship
We've built it with care to last the whole trip
Our true destination's not marked on any charts
We're navigating to the shores of the heart
Life is an ocean and love is a boat
In troubled waters that keeps up afloat
When we started the voyage, there was just me and you
Now gathered 'round us, we have our own crew.
Songwriter – Johnny Duhan
Your "crew" loves you, Barb, Laurie and Mike, Kelly and Brian, Tessa and Keith, Lucy, Murphy, Ruby, Monty and Ferris.
In keeping with Jim's wishes, there will be no visitation or service. Jim's body has been donated to Dalhousie University for Medical Research.
Memorial donations may be made to Strait Richmond Palliative Care Society
www.srpalliativecaresociety.com/donate
Words of comfort may be forwarded to the family at www.haverstocks.com